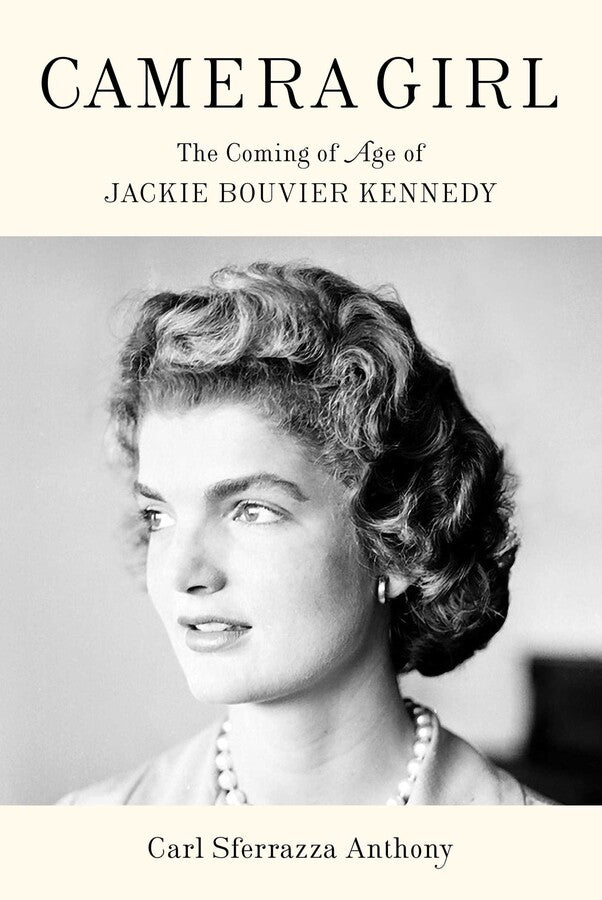 Camera Girl
An illuminating biography of the young Jackie Bouvier Kennedy that covers her formative adventures abroad in Paris; her life as a writer and photographer in Washington, DC; and her romance with a dashing, charismatic Massachusetts congressman who shared her intellectual passion.

Camera Girl  brings to life Jackie's years as a young, single woman trying to figure out who she wanted to become. Chafing at the expectations of her family and the societal limitations placed on women in that era, Jackie pursued her dream career as a writer. Set primarily during the years of 1949 to 1953, when Jackie was in her early twenties, the book recounts in heretofore unrevealed detail the story of her late college years and her early adulthood as a working woman.

Before she met John F. Kennedy, Jacqueline Bouvier was the Washington Times-Herald's "Inquiring Camera Girl," posing compelling questions to members of the public on the streets of DC and snapping their photos with her unwieldy Graflex camera. She then fashioned the results into a daily column, of which six hundred were published.

Carl Sferrazza Anthony, a historian and leading expert on First Ladies, draws on these columns and previously unseen archives of Jackie's writings from this time, along with insights gleaned from interviews he conducted with her friends, colleagues, and family members. Camera Girl offers a fresh perspective on the woman later known as Jacqueline Kennedy, introducing us to the headstrong, self-assured young woman who went on to be one of the world's most famous people.
Hard Cover- 400 Pages