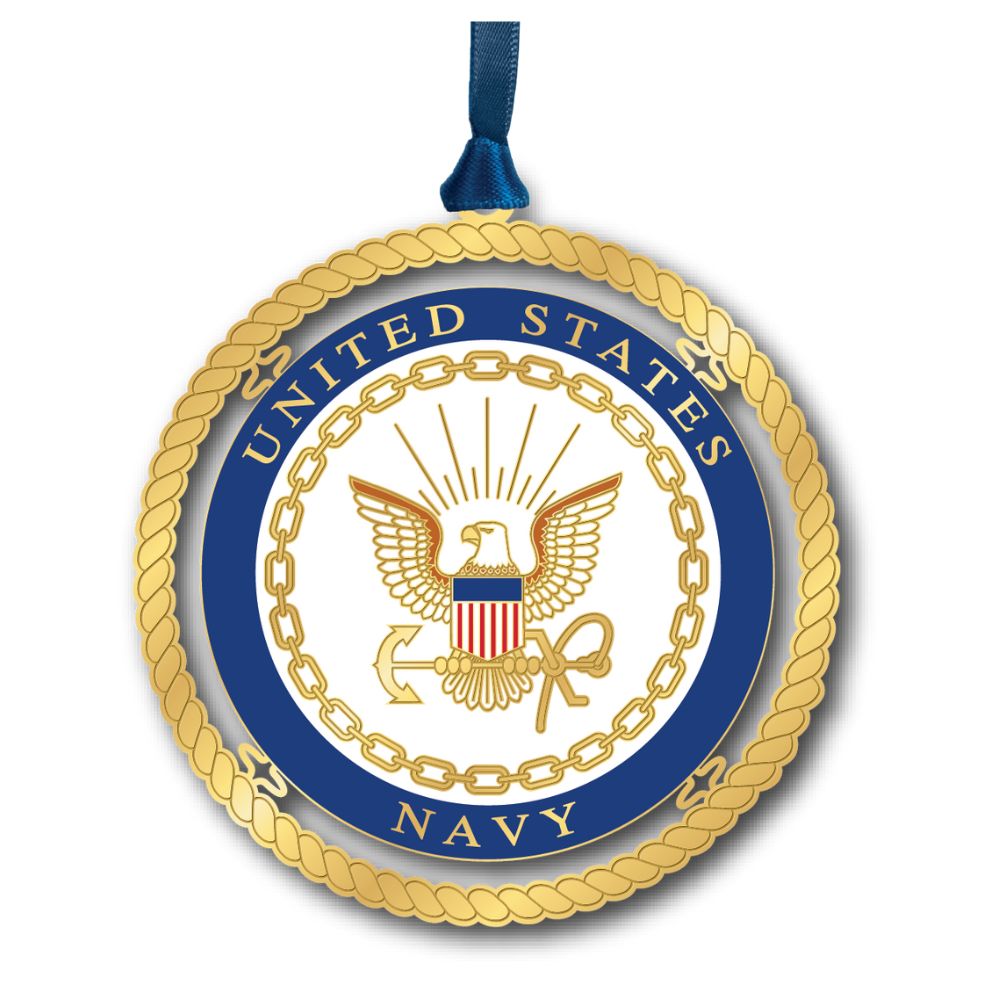 US Navy Seal Ornament
Highlighting the seal of the United States Navy, this ornament is embellished with red, white, and blue enamel and depicts an eagle with outstretched wings. 
Includes solid brass ornament and box with window.
Finished in 24K gold, color screen-printed design.
Measures approximately 2-7/8" x 1/4" x 3-3/16"